Mixed Choir from Kuopio, Finland
Our Mission: high quality choral music from jazz to classical "Incredibly wonderful singing from the beginning. Clear and well blended harmonies."
– Feedback from our audience
Vox Polaris is an independent mixed choir based in Kuopio, Eastern Finland. The choir's repertoire is wide from folk songs to jazz, from classical music to tangos, from church music to music theatre. Our mission is to bring a wide range of high-level choral challenges both to our singers and to our audience. There are currently 40 singers in the choir and we rehearse 1-2 times a month in the weekends.
Since August 2017 our artistic director has been Jaana Turunen, Master of Music, choir conductor, singing pedagogue, Estill Master Trainer. She conducts also Malechoir Kuopio-Kvartetti and VIMMA Choir.
Earlier Turunen has been the artistic director for Händel Choir (Tampere), Youth Choir Beat, Childrens Choir Kukkumaralla, Kol Simcha Music Group and Music Group Sabarot among others.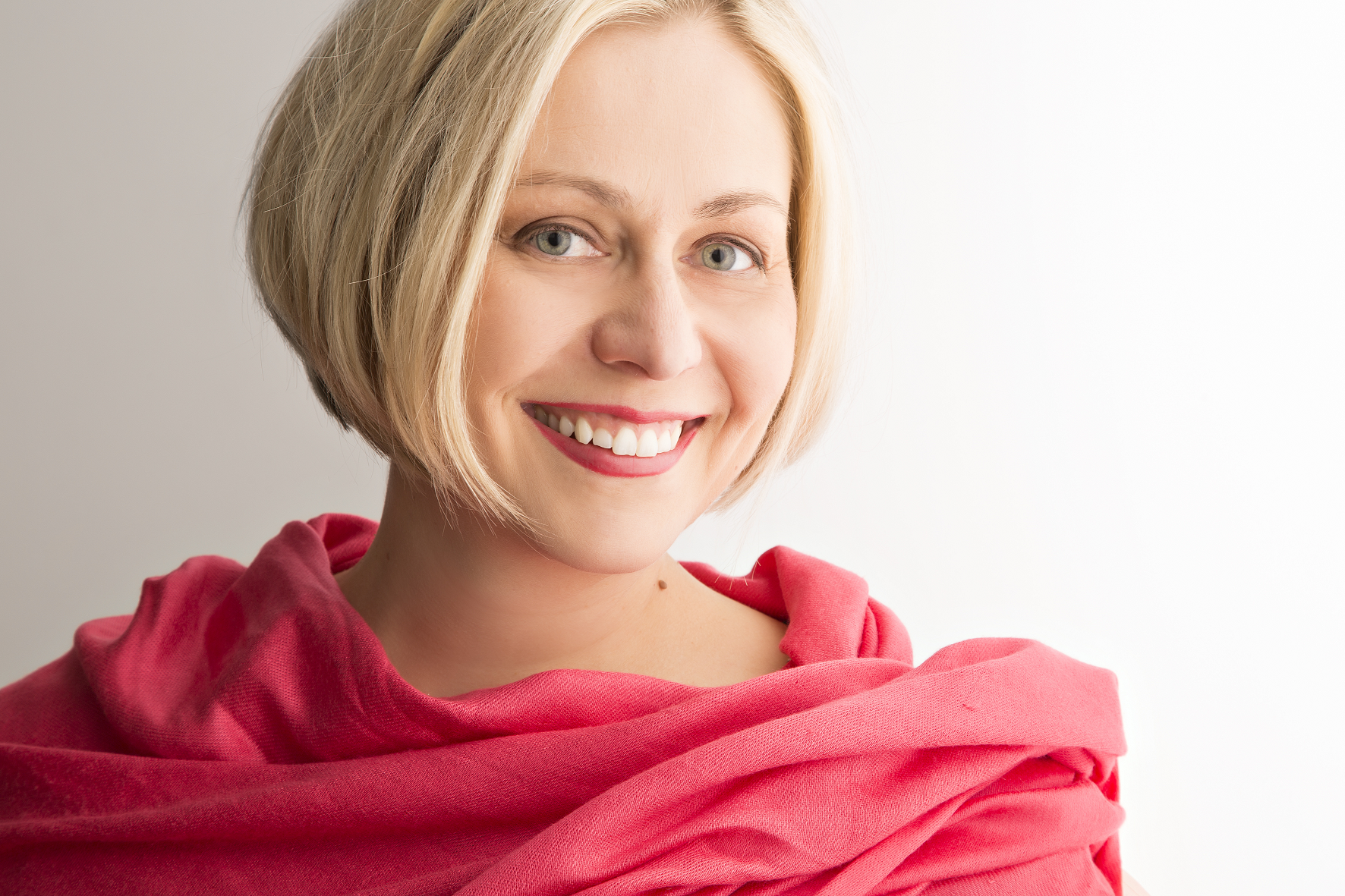 Vox Polaris performs both a cappella and accompanied choral music in different genres with collaboration of local professional musicians and professional music students.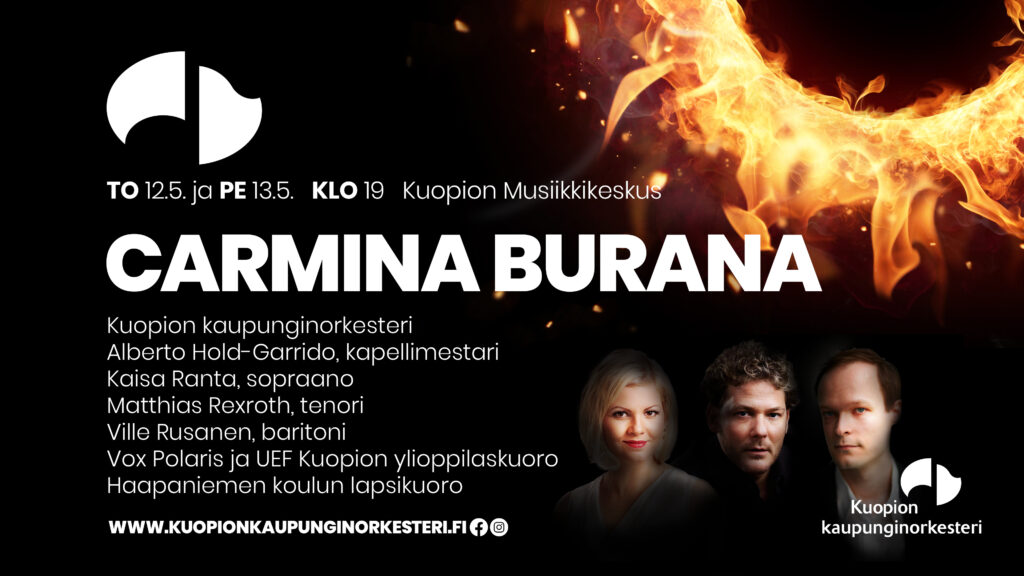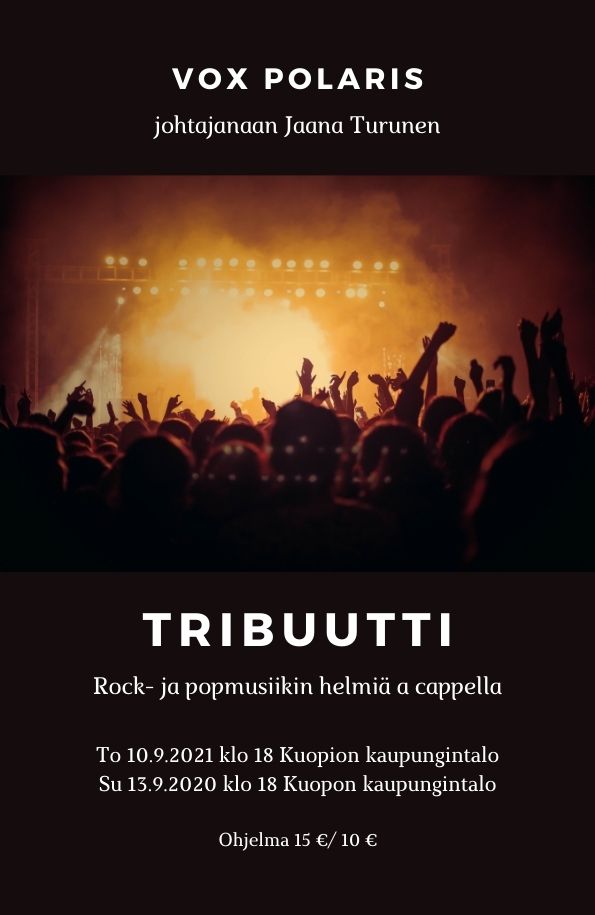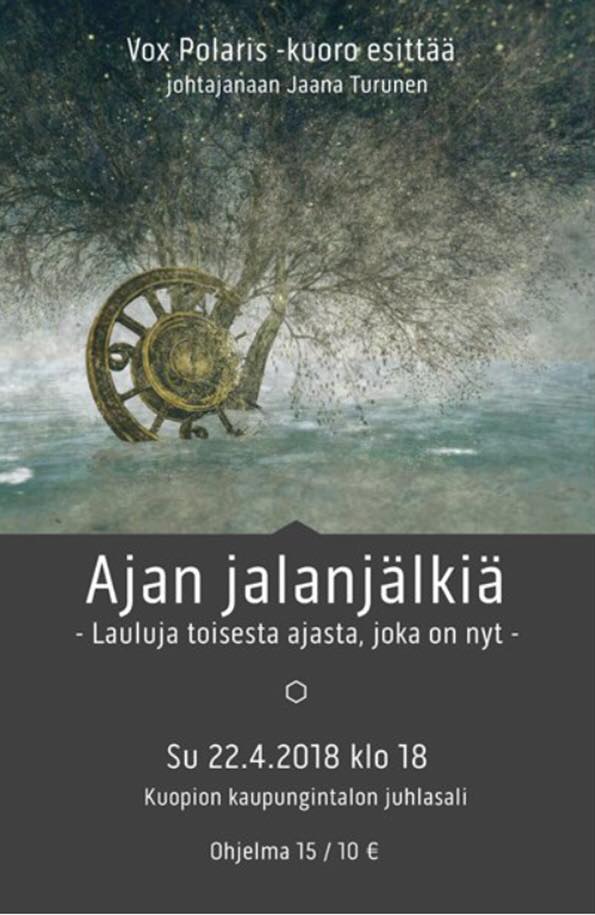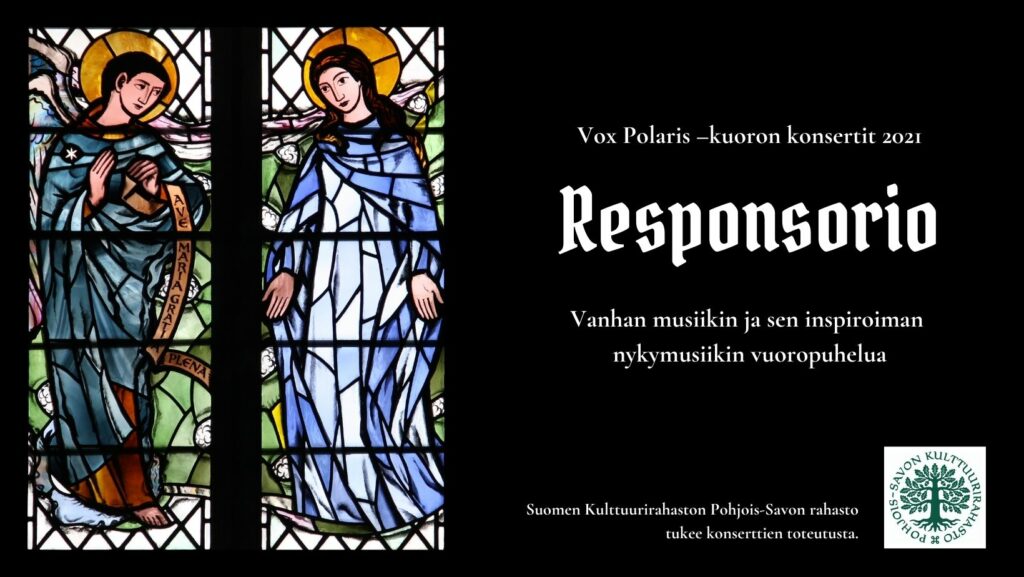 Do you want to develop your singing skills?
We hold auditions usually in September and January for new singers. Our working language is Finnish but translation to English is available. Currently we are looking for basses and tenors.